Timed Auto Repetition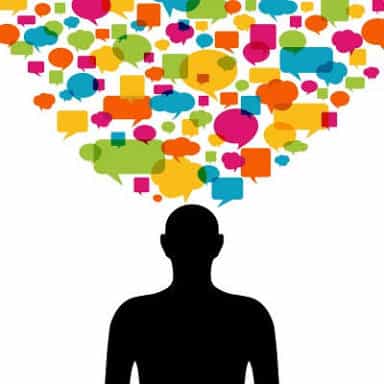 THE POWER OF REPETITION
Repetition is used widely in the media, advertising, politics and where ever people want other people to think the same way as they do – i.e. when persuasion is required.
The reason it is used is that it works. Repeating something many times reinforces the message and actually unless contrary information is acquired eventually gets accepted by the subconscious as being the truth.
Psychology studies prove it to be one of the most simple but highly effective ways to ingrain information or pass a message.
Unlock YOUR Full Potential, Unleash All YOUR Possibilities!
We see ads for the same products over and over and over again – ad nauseam. Politicians no matter what the question repeat the same messages endlessly. News media formulate and repeat the same opinions day after day.
The reason is because repetition can be really persuasive.
It may seem too simplistic but by simply repeating a message its persuasive effect is increased dramatically. Psychological research has found that repetition is one of the easiest, most powerful and also widespread methods of persuasion, despite the fact that we often overlook it.
Research has proven that the more a statement is repeated the more validity or truth it engenders, even when the person saying the statement is lying. (Begg et al., 1992).
Studies have shown that the truer something is, the more validity we give to it and the more persuaded we are by it. Therefore, the more we hear something, the more we believe it. Also, the easier the message is to understand the more it is adopted as truth.
This is often described by psychologists as the illusion of truth. It arises because familiarity breeds liking, familiarity breeds familiarity, familiarity breeds validity. Familiarity eases the conscious filters and allows penetration to the subconscious without censor (cognitive fluency).
The simpler the message the better and we even know the ideal amount of repetitions required for maximum effect – (3 to 5, Brinol et al., 2008).
All this is good news of course if we are seeking to persuade ourselves of some truth that perhaps we do not fully believe to be true right now.
By using repetition we can apply the same techniques to bypass our conscious filters and persuade ourselves of the truth of whatever it is we wish to start believing in.
All we need is some mechanism that broadcasts our desired messages regularly and on auto-pilot.
In such a way that we can set once and then forget.
All our CD's use our proprietary timed auto repeat – set and forget – broadcast system.
ACCELERATED SUCCESS CONDITIONING
Our system uses a unique and new way to install empowering positive thoughts directly to your subconscious mind. You cannot find this anywhere else. This revolutionary technology not only allows you to listen when you are awake or relaxed but can also be listened to when you are sleeping.
We combine the very latest in self help development technology to literally install new success thought patterns directly into your subconscious brain.
By combining the most advanced scientifically proven powerful affirmation scripts – MSPE™ (Mental Success Pattern Encoding), together with our unique TAR™ (Timed Auto Repeat) delivery system, you have a wonderfully new and powerful method for bringing about massive self change – rapidly.
All our MSPE™ (Mental Success Pattern Encoding) positive statements are specifically created to utilise and incorporate the self talk that models success in others and are also constructed to create the fastest possible changes at the quickest rates.
New thought patterns are constructed to penetrate deep within the subconscious mind, using our unique new TAR™ (Timed Auto Repeat) delivery system that is timed scientifically for the greatest impact.
Our TAR™ (Timed Auto Repeat) delivery system delivers thousands of powerful positive statements direct to your subconscious brain. Allowing you to effortlessly condition your subconscious mind to several beliefs in a very short period of time.
It uses never before seen simple technology to deliver positive statements direct to your subconscious mind and works by a special in-built timing strategy that cannot be found elsewhere.
It's like listening to a radio commercial over and over again. You are "selling" yourself to automatically accept a specific set of beliefs for a specific mindset to obtain specific results in your life.
This system works by timed delivery, allowing you to forget about it and to carry on with your everyday duties and past-times. On que, your mindset will be delivered to you – repeatedly and effortlessly.
And because this system is on auto-pilot, once set, you can be secure in the knowledge that you are getting your prescribed daily dose of mind programming.
After a short time your conscious mind will 'tune out' and no longer hear the spoken words – but your subconscious will – and that is when the real changes can begin. Deep within your subconscious mind.
Changing at your most basic level, your core beliefs and thought patterns – your core inner landscape or mindset.
Here are some of the many benefits of using our unique patented TAR™ (Timed Auto Repeat) delivery system:

1. You can listen to the same power thoughts repeatedly until they are fully conditioned in your mind. Either awake, relaxed or asleep consistently hear powerful positive messages delivered automatically. This simple, subtle change makes a huge difference in effectiveness.

2. You can listen to multiple positive statements related to a single theme. Continually. All day long. Automatically.
N.B. Although not necessary, listening to positive statements using the TAR™ (Timed Auto Repeat) delivery system while you sleep allows you to listen and incorporate 10-20 times more affirmation broadcasts by utilizing one of the most under-rated time resources we have. And because you can listen to them while you sleep, you actually spend more time directing your mind to these thoughts. So not only are they more effective in the first place, they will actually accelerate your progress faster than you probably currently believe is possible.

3. Because listening to our Mindset Programs™ automatically whilst you are awake, relaxed or asleep is a passive activity, it is much easier to stay consistent. Let's face it, your schedule may be jammed but listening to positive statements while you sleep… almost anyone can create enough motivation to do that on a daily basis.

4. Listening to the MSPE™ (Mental Success Pattern Encoding) positive statements in the background while you go about your normal activities makes it easier to expose yourself to these thoughts for a longer period of time. Anyone who tells you that you only need to spend 5 minutes a day conditioning your mind for success (either through positive statements, affirmations or other tools) simply doesn't know what he or she is talking about.
Coming up with powerful positive statements is relatively easy, so usually that isn't a deciding factor in success or failure.
The real deciding factor is quantity and repetition.
Using the TAR™ (Timed Auto Repeat) delivery system you can be assured you can go about your daily activities secure in the knowledge that your mind is being re-programmed for a better life.
Combining MSPE™ (Mental Success Pattern Encoding) positive statements together with our unique patented TAR™ (Timed Auto Repeat) delivery system YOU have one of the most powerful and effective ways to reprogram your mind for the success and fulfillment of your dreams.
Take Action NOW!
For the first time ever you have within your grasp the means to reprogram your mind using the most powerful method of accessing your latent subconscious mind and replacing limiting self defeating thoughts patterns with new uplifting and empowering positive mindsets.
Procrastination is the killer of success. Immediate action creates momentum. Repetition of positive thought sustains it.
Using our unique system, you will naturally find new empowering positive thoughts re-occurring in your mind several times per day. You will begin to notice the mindset positive statements shaping your other thoughts.
As the mindset powerful positive statements create more and more similar thoughts, you will create a direction and build momentum towards your desired results.
Let your positive thoughts of power and certainty guide your actions. Live consciously. Take complete control of your own mind rather than passively allowing others to control you.