Self Talk
Why Positive Self Talk Works
The Simple Revolutionary Technique That Can Reverse Negative Programming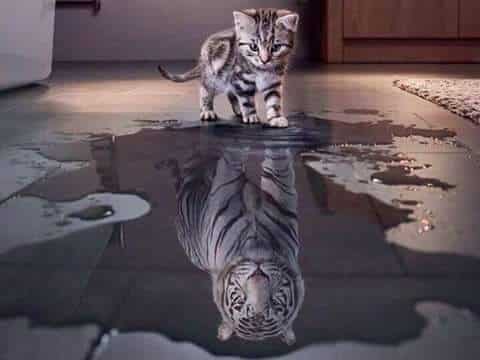 WHAT YOU SAY TO YOUR SELF
What you say to yourself when you talk to yourself may be working against YOU.
Based on the latest scientific developments on how the brain receives and accepts information, self talk may offer a way to bring about permanent behavioural change and give you a new lease on life.
Rather than relying on external solutions the answer maybe have always been within.
PROGRAMMING
It all starts with your programming and ends with what you receive in life.
1. You programming creates your beliefs.
2. Your beliefs creates your attitudes.
3. Your attitudes create your feelings.
4. Your feelings determine your actions.
5. Your actions help create your results in life.
That's how your brain works.
If you want to change your results start with your programming.
FIVE LEVELS OF SELF TALK
There are five levels of self talk:
LEVEL 1.
Negative acceptance – "I can't…".
LEVEL 2.
Recognition of the need to change – "I need to…, should…".
LEVEL 3.
Deciding to change – "I never…, no longer…".
LEVEL 4.
The better you – "I am…"
LEVEL 5.
Universal acceptance – "It is…".
REPEATED DIRECTIONS
If YOU want to control of all your silent thoughts, make them new and make them stick, you have to go about it the same way the brain works.
By changing your programming.
Word for word programming that changes the conditioning of the mind's control centre – the subconscious.
Specific vocabulary that can be used by anyone, at any time, to replace negative with positive programming using new repeated directions.
Learn the right words and use them to talk to yourself and guarantee YOUR success.
FIVE STEPS SUCCESS OR FAILURE
1. BEHAVIOR
Behavior means our actions. How we act.
What we do, every moment of every day will determine our success or failure in anything we do.
The right series of the right actions will always end up making it far more likely we will end up with the right results.
2. FEELINGS
However, all our actions or behaviour are first filtered through our feelings. How we feel about something.
These feelings will determine how we act – what we do and how well we do it.
3. ATTITUDES
Your attitudes are the perspectives from which you view life.
Whatever attitude, good or bad you have about anything will influence how you feel about it.
4. BELIEFS
Our beliefs about something determine our attitudes about it, which create our feelings, which direct our actions and help us to succeed or fail.
5. PROGRAMMING
We believe what we are programmed to believe.
From the day you were born, your conditioning has been created and reinforced by those around you.
Parents, schools, religion, society and experience have conditioned you to think certain ways.
Whether that programming was right or wrong, true or false, the result is you believe most of what you think about your self and what goes on around you because of YOUR programming.
It all starts with YOUR programming!