Develop A Millionaire Mindset
A Genuine Sense of Security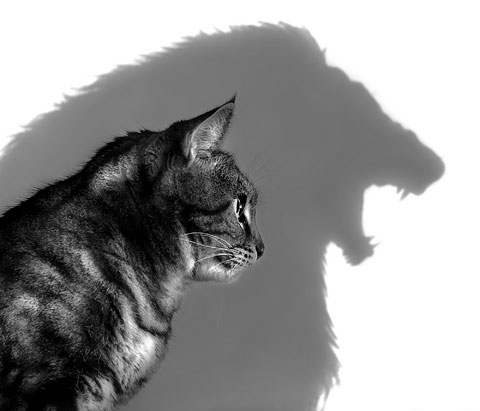 One reason we're so focused on wealth acquisition is the need to feel secure. We believe that if we have a large amount of money in the bank, we'll be protected from lack, pain, difficulty and struggle. In a limited sense this is true. However, security is simply a state of mind!
It's not the money itself that makes us feel secure; it's our belief that adequate financial reserves protect us from bad experiences.
If we look logically at this concept, we realize that having a lot of money really can't protect us from anything, except perhaps surprise expenses. Still, a fat bank account doesn't guarantee we'll never experience anything negative. There will always be car accidents, terror attacks, illness, job loss, troublesome relationships, and more. Having a lot of money won't matter when we find ourselves in those situations, because they are completely out of our control.
The only true security we have is what we can create in our own minds. There is true security in believing in ourselves, in having confidence to overcome challenges, in our spiritual beliefs, and in doing our small part to make this world a better place.
Imagine living your life with the unshakable belief that you have what it takes to succeed, no matter what else is happening around you? Imagine never feeling frightened by outside influences again. Imagine knowing that even if the worst case scenario were to happen, you could easily and quickly pull yourself up by the bootstraps and do what needed to be done to get back on track.
THAT'S TRUE SECURITY.
Believing in our ability to handle whatever comes our way is much more effective than trying to guard against potential negative experiences. That's the best kind of security, because it empowers us to feel in control of our lives – if not every situation, at least the outcome of the bigger picture.