Your Thoughts Are Powerful
Subconscious Mind Programming
Think Your Way To Success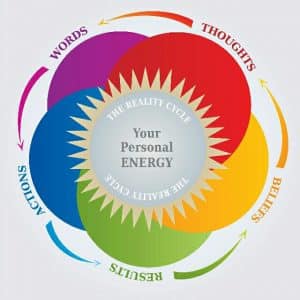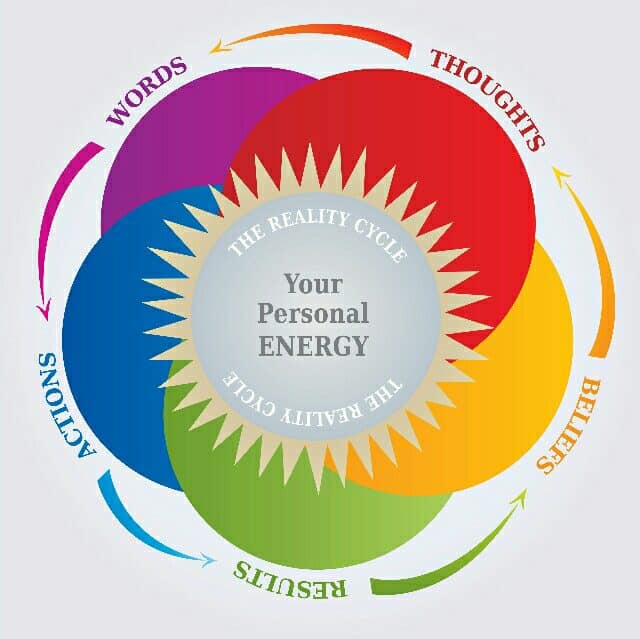 The biggest factor for anyone to understand when it comes to subconscious programming is the realization that thoughts are powerful. Jesus said that if we had faith the size of a mustard seed we could tell the mountain to move and it would move. These words show that even the Son of God knows the power of our thoughts, since words are formed from thoughts. All we have to do is believe in what we think and allow those thoughts to come to fruition.
Since this is the first step in any creative process, it would be fitting that we gear our thoughts to go in the right direction. If our thoughts are so powerful, the outcome of those thoughts will determine our final outcome. This means that what we think will in the end produce the result we thought about, whether it is good or bad.
In order to comprehend this even more, we have to examine our thoughts more extensively so as make sure they are in alignment with the universe. Otherwise, we could be putting ourselves into a precarious situation.
Many great men on this planet invented great things to make our lives better. And what did every single person have in common? Their inventions came from one thought. That's right. It took a thought to create what we now take for granted in our everyday lives.
For example, if it weren't for one thought, Alexander Graham Bell would not have invented the telephone. And if he hadn't invented the telephone, today we might still be sending smoke signals or using the pony express.
Another example is that of Benjamin Franklin. If it weren't for his one thought, he would never have discovered electricity. What would have happened if he hadn't had that one thought or if he hadn't acted on that one thought? We probably would be using candles to see at night right now.
Another example is the Wright Brothers. If they hadn't thought about air travel, they wouldn't have developed the first airplane. Then where would we be today? Maybe we wouldn't be flying, unless someone else thought about it eventually.
You get the idea. The main principle here is that thoughts are powerful. A famous writer once said that thoughts create things. So if thoughts are so powerful that they create things, imagine what they can do if we use them in the right way.
Thoughts are very powerful for good or for bad. If you examine people around you and take a good look at the way they appear and what they do, you will more or less get an idea as to what they thought about. A homeless man only thought about being short of money so he could not pay his bills or his rent. He ended up losing his home and now he is living on the street.
How about someone living in poverty? This person may have thought they lacked money, so a persistant recognition of their lack resulted in the person living in poverty. On the other hand, how about the person who has much and always seems to make more money, almost effortlessly. How did this person become so affluent? Well perhaps he always thought good thoughts and constantly programmed his thinking toward making large amounts of money. This and the examples above are all provided here to show you how powerful thoughts can be. This is why it is important to monitor your thoughts so you do not put yourself in a bad situation.
If you notice, every circumstance the person was in was a direct result of what they were thinking. It happens every time. There is always a match no matter what. Your thoughts will always be in alignment with a part of the universe, whether it is for good or for bad. It will always connect. So if you were to think about having a toothache, you will develop a toothache.
Since thoughts are powerful, it is only fitting that the thoughts we have be conducive to what we want. If you think prosperity, you will receive prosperity. If you think poverty, you will reap poverty. No matter what your station in life may be, what you are right now is the way you thought previously. Always remember that. It is imperative that you keep this in your mind. What you think about you will manifest.
This is why the emphasis has been placed throughout on your thoughts and changing your thought patterns. It isn't merely a decision to alter what you allow into your conscious; you also have to change what is already in your subconscious. This is because your previous thoughts entered and were processed by your subconscious mind. Then these thoughts were stored in memory banks for later use, as was mentioned earlier.
Unfortunately, there are those who won't allow themselves to change because they only accept what they can see. If they can't see it, they won't accept it. Hopefully, you are not like these people, because if you are, you won't get very far in this world. You have to change your thinking from only believing when you see it to believing it can happen first, and then you will see the results. It works every time.
There are many people, who have taken on the responsibility for change, once they found out the truth about their thoughts and how thoughts make the person, and what the person experiences at that moment. They finally began to understand the power of the mind and of thoughts and now use thoughts to their advantage to produce what they desire.
Here is an example of the power of your thoughts. A woman was in poor health. A discussion with her brought out the fact that she continuously thought bad thoughts. Everything she said and did turned around bad things. She was always pessimistic about her life and those around her. When she went outside and saw a couple of clouds, she would claim it was going to rain and run inside to get her umbrella, in spite of the forecast of sunny weather for that day. At other times she would get in her car and if she saw a couple of cars in front of her, she would claim she was going to get into a horrible traffic jam and would be late for her appointment. Yet, there were only two cars in front of her. There was no one else in sight. She was so pessimistic about everything, that even if she sneezed she thought she was coming down with a major disease and would hide in her house to protect herself from germs. Well, because of her attitude and thought patterns, she did develop a major disease and was told she only had six months to live. She was even introduced to the power of positive thinking, but that didn't help because she was so convinced in her mind that she was sick that she actually created it.
On the other hand, here is an example of someone who knew the power of thought and focused on positive thinking. There was a man who was in perfect health. He had 20/20 eyesight, perfect cholesterol, and was in great shape. He had a great job where he made six figures. What did he do differently from the lady in the example above? Well, for starters, he knew the power of thought and used that to his advantage. He focused on good thoughts and attracted all the good things in life. He wanted a great job and focused on that. Most every thought he had was of a positive nature and allowed him to program his subconscious mind for positive thinking. This way when he thought about something, his subconscious mind automatically released to the universe good thoughts about what he wanted and within a short time he got it.
Having good things is not limited to health and money; people have also gotten into good relationships simply by what they thought. For instance, a man recently wanted to find someone to date and hopefully establish a relationship with. He focused his thoughts on finding a good woman. Soon he ran into this beautiful young lady. He asked her out and she accepted. Six months later they were married.
On the other hand, there was a lady who was married three times. Her current marriage was on the rocks and in danger of divorce. Why was this happening to her? Because when she was young, her parents divorced and she took it as a fact that two people cannot stay together. These thoughts went into her subconscious mind and stayed with her for years. Because of this negative programming, she could not hold a marriage for long. Her longest marriage was three years.
There is no doubt about it, what you think you will produce. What you conceive you will manifest. This is why you have to be cautious when you use your conscious mind to think. If you do not want something, do not think about it at all. If you do not want debt, don't think about debt at all. Instead, think about prosperity. If you have a firm belief that what you want will happen, and you have emotion behind it, you will be in vibration to your thoughts, which will be in frequency to the universe, and you will attract what you think about.
Another way to look at thought is by examining the process. This will help you see how it actually works. Christianity teaches that you reap what you sow. In this case, when you have a thought, you are in fact sowing your thought, which will result in an outcome, or what you will reap. Buddhist teaching, or the Law of Karma, states that for every event that you perform, another event will result. This result could be good or bad, pleasant or unpleasant.
How does this relate to thought? Well, the event could not have occurred if you didn't think about it first. So thought was involved from the beginning.
If you planted a tomato seed, you would not get a banana. If you planted a pumpkin seed, you would not get a stalk of corn. This goes for your thoughts as well. If you think about getting a car, you will not get a horse. If you think about getting a house, you will not get an apartment. What you think about you will get.
You have control over your thoughts. You are the one to decide whether you will get the job you want or not. You are the one to decide whether you will get your favorite car or not. You are the one that thinks. No one can think for you. No one can attract things in your life. Only you can do that. This is why if you are not getting what you want in life, you need to change your thoughts.
Remember what you learned in this chapter. Thoughts are powerful. You can accomplish so much with your thoughts. You can invent things. You can create things. You can do or be whatever you want. It only takes one thought. As long as you are in harmony with the universal laws of the universe, you shouldn't have any trouble obtaining what you want.
You may be a child, or an adult. You may be religious or not. You may be a leader or a follower. It doesn't matter who you are or what you do in life, every person on this planet has the ability to achieve greatness. Everyone has the ability to obtain what they want when they know how powerful thoughts are.
The only problem is that most people do not realize this. It is hard for them to accept this principle because they have been in the dark for too long. They have been brainwashed to believe otherwise. This subconscious programming is what limits them. The only way to turn this around would be for them to reprogram their subconscious mind for prosperity. It can happen but it takes time. The first part is believing it can work. Once these people see others' lives changing around them, they will follow suit.
It really is a matter of choice. Once they have become exposed to the reality of it, they will have the knowledge they need to make changes, if they want to. Anthony Robbins was right about one thing when he stated that people will often stay within their comfort zone because they are used to that lifestyle. Sometimes it takes a tragic event to change people's perceptions and force them to make changes. Because thoughts are powerful, these thoughts they have can affect them in many ways, both good and bad.
Another problem is that people do not always realize what they are thinking. Most people do or think things unconsciously. Because of this, they aren't even aware of what comes to them since they don't monitor their thoughts. Whatever happens to them is left to chance.
If you don't think that thoughts are powerful, just look around at other people and see exactly what conditions they live in. Whatever situations they are in is a direct result of what they thought. When you see this and remember this chapter, you will hopefully come to the conclusion that thoughts are powerful and will use thoughts more abundantly and productively for yourself. By doing this you will find out how great life can be for you. Life is great and can be great for you once you take in this concept, accept it, and apply it.